iTHINK Financial Amphitheatre | West Palm Beach, Florida
See Alice in chains performing live, the original grunge band, throwing out those classics AND all new hits, the ULTIMATE night for any metal head, THIS is the place to be! See Jerry, Sean, Mike and Will on stage once more, the iconic group pumping out the hits as freshly as ever, it'll be THE biggest night of he autumn! Breaking Benjamin, the all American rock band joins Alice in chains for a night of pure grunge and rock! Get yourself and a bunch of your friends down to the iconic iTHINK Financial Amphitheatre for a night of nostalgic music and the most exciting atmosphere you can absorb on the Florida stop of the 2022 tour. Just click on the 'get tickets' button now to secure s bunch of tickets for the big night on Saturday 1st October 2022, don't miss this!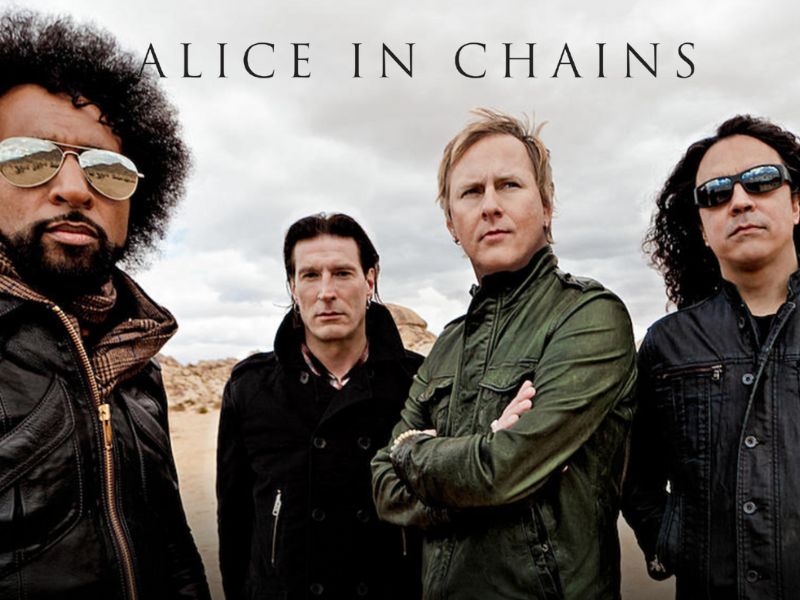 The legacy of Alice in chains' musical career is astounding, even though the band has only released 9 studio albums through the entirety of over 3 decades they have still made an enormous imprint on the music industry and metal/grunge as a genre. From humble beginnings in the late 80s, gigging throughout Seattle, the guys were eventually signed to COLOMBIA records in 1989. Their first album 'Facelift' got off to a slow start but slowly gained prominence going on to become a gold certified selling record, the bands success sped up from then on, pushing them to international stardom, with visibility on MTV, and touring with the likes of Van Halen and Ozzy Osbourne.
The following years led the band to unprecedented success, platinum selling records and multiple billboard hits. The bands differences and the stresses of fame led them to a bigger than originally planned break of almost a decade, during which they sadly lost lead singer, Layne to addiction. In 2006 the guys rebooted and have since succeeded for longer than their original string of success ever allowed. The continuation of touring through the years attracts fans both old and new, the original grunge heads from the late 80s and early 90s right through to fresh teens listening to that iconic sound for the very first time. Their music is simply timeless and they are adored the world over for thier strife to perform for their fans through thick and thin…see them live on stage Saturday 1st October 2022 at the famous iTHINK Financial Amphitheatre, on the West Palm Beach, Florida stop of the 2022 tour. Get your tickets today by simply clicking on the 'get tickets' button…don't miss your chance, tickets wont be around forever!